List of of 270 companies and dairy cooperatives in Poland (Excel)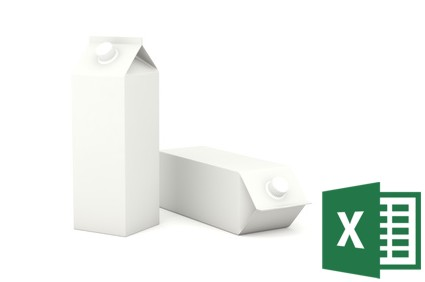 The offered database in Excel contains:
Full contact details of over 270 companies and dairy cooperatives in Poland
Name, address, voivodship (100%)
Phone number (100%)
E-mail (93%)
www (100% for companies that have their website)
Division into small, medium and large companies (77%)
Type of processed raw material (other than cow milk) (100%)
Goat milk processing
Sheep milk processing
Categories of manufactured products (80%)
Liquid milk (pasteurized, UHT, etc.)
Evaporated milk and condensed milk
Milk powder
Milk drinks (yoghurt, kefir, buttermilk, flavored milk, etc.)
Milk desserts
Cream and coffee cream
Fresh cheese (cottage cheese, cream cheese, rural cheese, homogenized cheese, other)
Soft cheese (Roquefort, Camembert, Brie, Mozzarella, etc.)
Semi-hard ripened cheese (Edamski, Gouda, etc.)
Hard ripened cheese (Cheddar, Emmentaler, Parmesan, etc.)
Fried cheese, melted cheese and processed cheese spreads
Cheese alternatives
Butter
Fat mix
Whey, dried whey, cheese whey
Export to third country markets
"The most comprehensive collection of information
on dairy cooperatives and companies that is available in Poland"
What distinguishes our bases?
We only deal with databases of companies of the food industry, which is why we are leaders in this field.
We are the only author of these bases. It's the only us who obtain data for each record personally.
We do not use automated processes of data collection - due to their poor quality.
The bases are prepared for atlases, maps and catalogues issued by us, so the quality of them is excellent.
We have data for 99% of small, medium and large food plants
You can save Your time and money with our bases
You will save many working hours on seeking potential customers
You will increase work efficiency working on the exemplary basis
You will reduce costs of marketing – the base will allow You to perform many precise activities directed to selected groups of recipients.
Use of the base
Support for traders in acquiring new customers.
Implementation of marketing activities (e-mailing, direct mailing, telemarketing, direct sales).
Determination of market size – some help in making business decisions.
License
Indefinite license without limitation of a number of users within the company.
The database is intended only for internal use by the company.
It is forbidden to its further resale, sharing or publishing.
After payment of the invoice, the database in Excel will be sent to the e-mail indicated in the order.
Price: 1550 zł net | Order